October 14, 2019
AUTHORED BY: ISHIKA AGRAWAL
MANIPAL UNIVERSITY JAIPUR
---
The rights of every man are diminished when the rights of one man are threatened.


― 
HUMAN BEINGS ARE RATIONAL BEINGS THEY HAVE SOME BASIC RIGHTS BY VIRTUE OF BEING HUMAN EXISTENCE COMMANLY KNOWN AS HUMAN RIGHTS HUMAN RIGHTS ARE ARMOUR THEY ALWAYS PROTECT US AGAINST EACH AND EVERY WRONG , INJUSTICE OR ANYOTHER ANTI – SOCIAL ELEMENTS WHICH TRY TO INFRIENGE THE RIGHT OF AN HUMAN BEING HUMAN RIGHTS ARE LIKE EMOTIONS THEY BELONGS TO EACH AND HUMAN BEING NO MATTER WHAT HAPPENES IT REMAINS WITH EVERY HUMAN BEING UNTIL BIRTH TO DEATH BY VIRTUE OF BEING HUMAN WITHOUT ANY DISCRIMINATION ON THE GROUNDS SUCH AS RACE , COLOUR , SEX , LANGUAGE , POLITICAL , NATIONAL, SOCIAL ORIGIN , PROPERTY , BIRTH OR OTHER STATUS IT INCREASING WELL DEFINED IN RECENT YEARS HUMAN RIGHTS ARE INALIENABLE THEY HAVE UNIVERSAL APPLICATION IN DOMESTIC ANS INTERNATIONAL PLANE HUAMAN RIGHTA POVIDE LIBERTY , FREEDOM , DIGINITY , RESPECT AND EVERY HUMAN BEING IS BORN FREE SO THEY SHOULD LIVE FREE THEY ARE CONSIDERED AS MINIMUM RIGHTS WHICH EVERY HUMAN BEING HAVE THESE RIGHTS ARE ASSOCIATED WITH THE TRADITIONAL CONCEPT OF NATURAL LAW IN OTHERS WORDS HUMAN RIGHTS ARE EXCEMPTIONS FROM THE OPERATION OF ARBITRARY POWER HUMAN RIGHTS GETS WIDESPREAD ACCEPTANCE IN THE INTERNATIONAL STRUCTURE HUMAN RIGHTS ARE NOT MERELY MAYYER OF ETHICS TO VIOLATE A HUMAN RIGHT WOULD THEREFORE BE A FAILURE TO RECOGNIZE THE WORTH OF HUMAN RIGHT
Click me to submit an article
THESE ARE CONSIDERED AS GOLDEN RULE IN THE LEGAL SPHERE BECAUSE DIFFERENT COUNTRIES ENSURES THESE RIGHTS IN DIFFERENT WAY IN INDIA THAT ARE CONTAINED IN CONSTITUTION AS FUNDAMENTAL RIGHTS HUMAN RIGHTS ARE WORK AS A BACKBONE WHICH PROVIDE A BALANCE BETWEEN INDIVIDUAL LIBERTY AND LEGAL RESPONSIBILITY NO PERSON CAN be DEPRIVED of THESE RIGHTS AND THEY CAN APPROACH THE APPROPRIATE AUTHORITY WHEN THESE RIGHTS ARE VIOLATED THEY HAVE A SAY INFIGHTING AGAINST THESE AMBIGUOUS ELEMENTS WHICH TRY TO SNACH THE HUMAN RIGHTS
UNIVERSAL DECLARATION OF HUMAN RIGHTS
THE IDEA TO PROTECT THE HUMAN RIGHTS AND FUNDAMENTAL FREEDOM WAS CONCEIVED IN THE ATLANTIC CENTER 1941 AND IN THE DECLARATION OF UNITED NATIONS 1942 . IN 1946 THE ECONOMIC AND SOCIAL COUNCIL FORMALLY ENDROSED THE VIEW TO PROPOSE OF UNITED NATIONS WITH REGARD TO PROMOTION AND OBSERVATION OF HUMAN RIGHTS COULD BE FULLFILLED ONLY IF PROVISION WAS MADE FOR AN INTERNATIONAL BILL OF RIGHTS AND FOR ITS IMPLEMENTATION . THE COMMISSION WAS APPOINTED IN JANUARY 1947 AND THE COMMITTEE KNOWAS DRAFTING COMMITTEE FOR THE PREPRATION OF THE DRAFT OF BILL OPF RIGHTS . DUE TO DIFFERENCE OF OPINION AS TO ITS FORMS AND CONTENTS COMMISSION DECIDED TO APPLY THE TERM INTERNATION BILL OF HUMAN RIGHTS TO A SERIES OF DOCUMENTS . A DRAFT OF DECLERATION CONSISTING OF A DECLERATION OF GENERAL PRINCIPAL ON HUMAN RIGHTS AND A DRAFT OF CONVENTION WHICH CONSIST OF CONVENTION ON SUCH SPECIFIC RIGHTS . THE UNIVERSAL DECLARATION OF HUMAN RIGHTS WAS ADOPTED IN 1948 IT REPRESENTS A MILESTONE IN THE HISTORY OF HUMAN RIGHTS . THE PREAMBLE OF UNIVERSAL DECLARATION CONSISTS FREEDOM , JUSTICE , PEACE IN THE WORLD AND RECOGNITION OF DIGINITY OF ALL PEOPLE AND ALL NATIONS . THE UNIVERSAL DECLARATION CONTAINS 30 ARTICLES THE INDIAN CONSTITUTION CONTAINS THE SIMILAR PROVISION WHICH ARE TAKEN FROM UNIVERSAL DECLARATION WHICH ARE EQUALITY BEFORE LAW , PROHIBITATION OF DISCRIMINATION , EQUALITY OF OPPORTUNITY , FREEDOM OF SPEECH AND EXPRESSION , POTECTION OF LIFE AND PERSONAL LIBERTY ETC .
REPRODUCTIVE LAWS OF WOMEN
Medical Termination Of Pregnancy Act, 1971 (MTP Act) was implemented from Apr.1972. Implemented rules and regulations were again revised in 1975 to eliminate time consuming procedures for the approval of the place and to make services more readily available. The MTP Act, 1971 preamble states" an Act to provide for the termination of certain pregnancies by registered medical practitioners and for matters connected therewith or incidental there to".The preamble is very clear in stating that termination of pregnancy would be permitted in certain cases. The cases in which the termination is permitted are elaborated in the Act itself. Moreover, only a registered medical practitioner who is defined in Sec.2(d) of the Act as "a medical practitioner who possess any recognize medical qualification as defined in Cl.(h) of sec.2 of the Indian Medical Register and who has such experience or training in gynecology and Obstetrics as may be prescribed by rules made under this Act" is permitted to conduct the termination of pregnancy. Also other matters connected there with the incidental thereto are incorporated, for example, the question of consent of termination of pregnancy, the place where the pregnancy could be terminated, the power to make rules and regulations in this behalf. The government present a new maternity termination bill in 2017 which is still pending in parliament in which period of 20 weeks should extend to 24 weeks , it also put restriction on pre natal diagnostic test which increases the sex selective abortion in india at the bomb ticking rate 1000 boys for 940 girls . Bill allows the non – allopathic , health care providers such as nurses and mid wives ,homeopaths to perform abortion at early stage . A 10 year old girl 32 week pregent waiting for the supreme court decision to terminate pregnancy . These circumstances a vulnerable conditions of women they don't have a right on their body they are human beings too than why this disparities regarding their rights this bill will empower women or girls married or unmarried to take their decision on their own just because they are physically different from males does not allow other to treat them unequal or inferior .
Refugee
United nations convection defines refugee as a person who owing to well founded fear of being persecuted for reason of race , , nationality , membership of a particular social group or political opinion , is outside the country of his nationality and is unable or , owing to such fear , unwilling to avail himself of the protection of that country . There are four refugees groups of foreigners these are as follows – temporary residents – are those persons came to a country for a specific purpose and duration with the prior permission of the government of that country , illegal economic migrants – any foreigner who might have left his or her country of origion without due authorization from the authority concerned both in country of origin and country of destination solely to improve his her economic prospects is not a refugee. After all there is no element of persecution or coercion compelling the indivisual to leave the country of origin , criminals , spies, infiltrators , millitants etc none of these can ever become eligible to be a refu refugees they have to dealth with under the provisions of the criminal laws , internally displaced persons – those persons who are feeling persection and human rights violation from one region of the same country and have sought refuge in another region of the same country fall under this category . Cannot categorized as refugees because they do not crossed the international border. When an indivisual or people leave their country to seek protection in any other country they are called as refugees . Sometimes government force people to leave their country because they bekong to a group that is being mistreated and some people leave to escape the wartime circumstances condition or starvation . They seek shelter in anew country it is adisplaced person who has been forced to cross national boundaries who cannot return his or her home country safely . And in refuge crisis it refers to movement of large groups of displaced people . Refugees or other migriants incidents in the country origin or departure to large problems on the move or even after arrival in a safe country that involve large group of displaced person or refugees . According to united national high commissioner of refugees in 2017 65.6 million people were forcibly displaced worldwide because of persecution , conflict , violencr or person rights violation alone . In india no uniform legal framework for refugees neither signatory to 1951 united nations convention nor 1967 protocol on status of refugees . India is the home of large number of refugees large number of refugees resides in india because of its geographic location , religion society , vast culture . India handle the refugees under political and administration level does not pass any specific legislation . India bases its treatment of various refugees groups on political grounds resulting in an unstable and ever changing domestic policy grants peviliges to certain refugees groups based on bilateral and multilral political relationship . Treatment of tibetan refugees arriving since the 1980 dalai lama asked for shelter for himself and his purpose , china invasion of tibet played a role in relation between domestic india and communist china forced the worlds attention on the tibetans plight . It is an example of indias discrimantory policies regarding refugees . There are few articles in india which are applicable to refugees article 14 of the constitution of india provides for equality before the law or equal protection within the terrority of india . The state shall not deny to any person equality before the law or equal protection of law within the territory of india . Article 21 of the indian constitution provides that no person shall be deprived of his life or personal liberty except according to procedure established by law and article 5,6,7, 11, 12 , 20 , 22, 25 , 28 , 32 , 226 also applicable on refugees . The foreigners act 1946 act to confer upon the central government certain powers in respect of foreigners .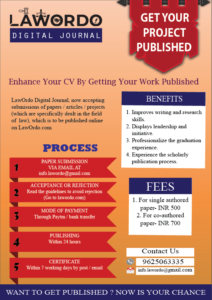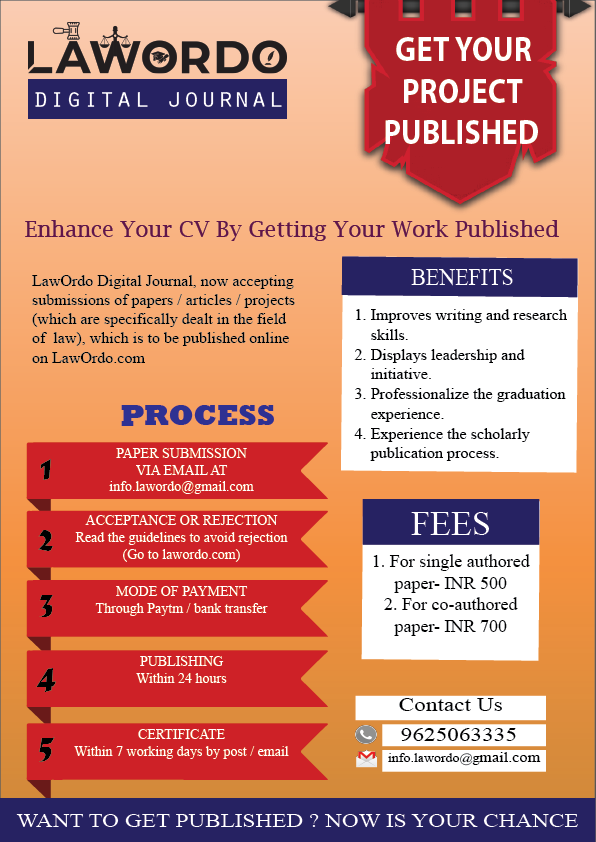 Click me to submit an article
Powers to make orders , power to exempt citizens of commonwealth countries and other persons from application of act in certain cases , persons on parole , change of name , obligations of masters of vessels , obligation of hotel keepers and others to funish particulars , power to control places frequented by foreigners , determination of nationality , burden of proof , power to give effect to orders direction etc , power to delegate authority , attempts etc to contravene the provision of this act etc , penalty for contravention of provision of the act etc , penalty for entry in restricted areas etc , penalty for using forget passport , penalty for abetment , protection to persons acting under this act , application of other laws not barred . Passport act 1967 in india also applicable to refugees . Nation human includes commission of india is an autonomous public body constituted on 12 octomber 1993 under the protection of human rights ordinance of 28 september 1993 it was given a statutory basis by protection of human rights act 1993 came into the force on 1 february 1994 the act outlawed discrimination on a wide variety of grounds including sex , marital status , religious belief , race , colour , ethnic or national origins , political opinion etc . Shashi tharoor a member of parliament introduced the asylum bill 2015 as a private member bill this bill seeks to consolidate the various policies that apply to refugees in india will also harmomonising them and giving india recognition for its long standing commitment to refugee protection. Bill codifies the rights and duties of refugees in india and it also give the government a firm structure . Putting in a place a system where all refugees are given an opportunity for a fair hearing , will encourage themselves at the earliest for the determination of their claims rather than forcing to go underground where they face a vulnerable to exploitation . It will also provide a guidance to law enforcement authorities . The most important part of this bill is it will prepare india to deal to respond to future refugee crisis which is at the doorstep . And there are so many problems faced by refugees who needed up in different refugees camps they arte subject to haresh living conditions they have limited resources , live in tents , have limited food , water , clothing . They live without adequate shelter and face many defficulties . The refugee children find it very hard to continue schooling . They also face cultural language problems , most of the refugees take up some labour work and are exploited by the recruiters . They feel unsafe in their country because of which they come to new place but feel unhappy and unsafe here as well . They face discrimination , financial difficulties and are psychologically affected . The rohingya a mostly muslim ethnic minority in myanmar have been called the world most persecuted minority officially myanmar government does not recognize the rohingya as lawful citizens the government claims they were brought to rakhine from bangladesh during time when myanmar was a british colony and the government says they are living in myanmar illegally . Attacks on rohingya have been systematic and widespread a controversial report by myanmar government found no evidence of systeematic violence against the rohingya but the country has refused to allow the united nations or outside organizations or journalist to conduct an independent investigation . Last february the united nation high commissioner for human rights published a report in which refugees told stories of gang rape , mass killing , and brutal beating , women reported having been a victim of sexual violences . Satellite images shown rohingya villages burning . There are 40, 000 rohingya refugees settlwd in india . In bangladesh 950, 000 people resides the world health organization projects the birth of sixty thousands babies in bangladesh crowded camps in 2018 and even in malaysia , indonesia , thailand the rohingya community gets the shelters as refugees
. Human rights organisation amestry international withdrew its highest honour the ambassador of conscience award from maynamar state counsellor aung san suu kyi the organinisation strongly criticised her actions and opined labelling them as terrorists , accusing them of burning their own homes and decrying faking rape call out the nations military against rohingya muslims minority . The unhcr in india actively participating as the number of cases increses day by day . The delhi office of unhcr works to help refugees become self – sufficient with assistance and income generating activates with the help of ngo the main aim of unhcr in india is to make sure that the refugees are not forced to go back to their country which they havr fled until the issue rests in their country . Refugees is a major problem around the globe and its also the violation of human rights india dosen have separate law for refugees a law required so that all refugees will be handeled equally and correct provisions are made for them during crisis . Through nation human rights commission submitted many reports but no response to have a law based on refugees . Until a law is not madr in india it continues to hold refugees only on the basis of political considerations . It also grants a status to refugees will also help to end discrimination against refugees in india and help refugees in all possiable ways for their development . There is no legislation on the issue this policy has been based on a combination of ad hoc executive policies and judicial pronouncements and thus lack of formal structure . India shelters one of the largest refugee population in the world but india lacks of clear standard for the treatment of refugee groups resulting into violation of human rights its ad hoc policy is inconsistency in dealing with refugee lacks uniformity .
Prostitution
As we are discussing about human rights the main person who who have always been subject to discrimination , exploitation is women . Today prostitution in india is the flourished into fully fledged multibillion dollar industry two hundread thousand brothels million of commercial sex workers all this just for the sake of money . It is ugly side of society which not only exist parallel to our society . And it oldest profession of all time . Prostitution continues from immemorial time from rigveda to mahabharat it was prevelent in indian society the word prostitution means a women who offer her body to sexual intercourse specially for hire . And it is exchange of sexual pleasure for fiancial benefits . It was become a necessary evil in social system where parents and relatives thrown them in flesh trade the females are treated as commodity of them saleable to brothal for a price thus prostitution is like kale idoscope where it images if things are nutured of social public women to gratify their sexual desire despite many laws to prevail to stop it but no law is able to restrict prevent its practice . The customary initiation of women as devdasis , jogins , venkatasins in andha pradesh , karnataka and maha rashtra where practice of prostitution is notorious . There are many kinds of prostitution but prevalent only two one in where a person is forced to enter in such game of flesh trade while in other one women themselves by there consent enter into such flesh trade because of reason of poverty , religion and lust for money getting in quicker way . The indian constitution under different acts try to resolve this problem which are suppression of immoral traffic in women and girls act 1956 [sita ] which includes punishment for keeping a brothal , punishment for living on the earning of prostitution , taking women or girl for the sake of prostitution , detaining a women or girl in premises where prostitution is carried on , prostitution in public places , seduction of women or girl in custody etc . And india also have immoral traffic prevention act 1956 which also includes provision for prostitution . Prostitution is legal in india but a number of related activities including soliciting in a public place , curb-crawling , owning or managing a brothel , prostitution in hotel , child prostitution, pimping and pandering are illegal. The main loophole of all tese acts are the attitude or police and judiciary not changed hen police raids a brothal police arrests the prostitutes not the owner of that brothal , the rehabilitation homes cannot accomade a large number of sex workers they are inadequate , government fails to provide them employment for their survival , and even the government fails to recoganise the male prostitution or gigolos india have the largest number of sex workers . Indian laws are gender biased it should form a different law regarding peostitution for both males and females recently supeme court gave a landmark judgement in favour of women rights the bench gave the verdict on delhi vs pankaj chaudhary and others the apex court judgement keeping in the mind the right and privacy of women in mind is of easy virtue she is entitled to her rights and is not open to all to be violated but what about the males . It not about the criminalisation and decriminalization its about the indivisual violation of human rights which are infringe the right on body , the right against discrimination which faced by women and men both in prostitution . Its their body it depernds on them what they want to do with it so instead of judging them indian law should form with a new perspective to change the regressive attitude of indian society and even laws should be promote equality where they can colllect taxes , health benefits , reducing human trafficking , impoveing working condition , protection of police and law and legal bodies . And they will get respect, diginity , rights on their body , their voices will get a platform where their issues are heard they will have a say legally . They will get the human rights as the other people have in the society will not be deprived because of their profession .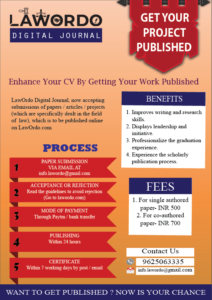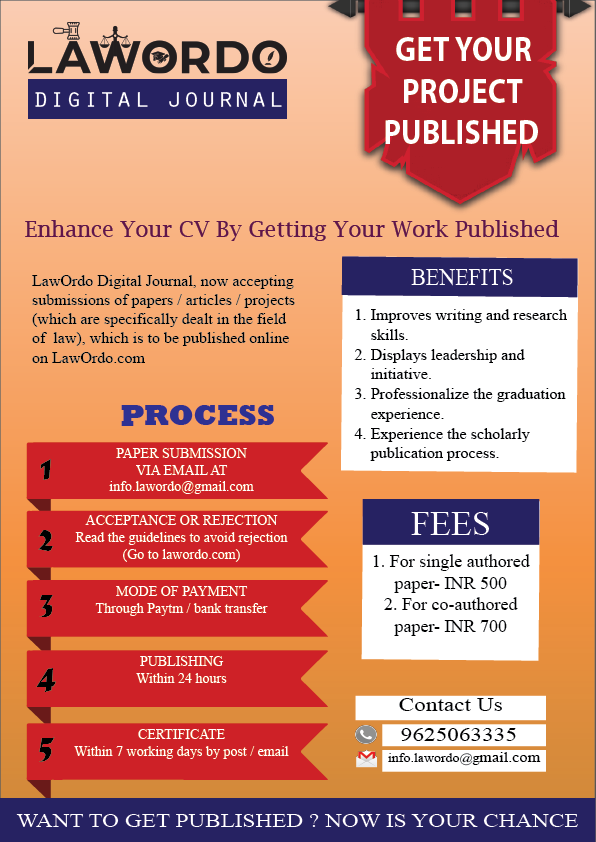 Click me to submit an article
Conclusion
Human rights day is celebrated annually across the world on 10 december every year . United nations general assembly adopted in 1948 the universal declaration of human rights. It established and promote justice , freedom , peace , diginity , liberty , security , equality , respect towards each other being a human because human rights are foe everone no matter who you are mmale , female , homosexual , religion , culture, place of birth , colour., sex , language , everybody is one of their own kind which deserve to be respected by law and society . Human rights defends each and every indivisual against wrong they stand up besides each human being because the common objective is to save the mankind and because if we don't have the human rights the person cannot live a life on its own term because there is nothing out therir which can protect them otherwise their will be a chaos all around in the absence of human rights or an indivisual is like a body without soul . It reflects the minimum standard necessary for the survival of an indivisual . And even it puts a legal obligation on government at national , state , or local level to protect humam beings against the human rights abuse . These social principal are laid in the structure of people in society the good existence would be impossiable without human rights . They are universal they cannot be taken from a person . It offers legal frame work the fight against social injustice and even the obstacles
regarding human rights at the international level . Because of human rights today we are facing genocide , rape , harasment at workplace , terrorism , inequality , discrimination , by proper implementation of human rights this might change the situation on the ground . It gives the person right to live as the way they want and be happy within the social framework and do what they want to make the world a better place to live without trying to trample anyone self- esteem . They are moral principal or norms that describe human behaviour they are inalienable . These are inherently entitled simply because he or she is a human being they can never be taken away , although they can sometimes be restricted they based on shared vaules on a deeper level . And by human rights education is defined as training , dissemination , information efforts aimed at building a universal culture of human rights by imparting knowledge , skills , molding attitude . This education most important tool for spreading fundamental human rights awareness . Human rights should be presented in the context of society moral and social tradition therefore it is important that human rights education should be a part of school curriiiculum it will enhance the knowledge and understanding of human rights , foster attitude of tolerance , respect , solidarity and responsibility , develop awareness of how human rights can be translated into social and political reality , develop skills for protecting human rights . Is also empowerment a process through which people and communities increase their control of their own life the decision that affected them . People who do not know their rights aremore vulnerable stage by this concept it help them to take an stand for themselves . And in india fast track courts should deal with the issues related to human rights because by adopting this justice will serve fast and people can directly apporact the court because of this human rights will get an upper hand . Even the human rights commission in india also works to promote human rights , protect each and every indivisual in india . Without human rights there is no worth of human beings as well .
---
AUTHORED BY: ISHIKA AGRAWAL
MANIPAL UNIVERSITY JAIPUR